AGTech is an associate member of the Asia Pacific Lottery Association (APLA). We are very heartened by this milestone achievement and consider that the above admission signifies an internationally authoritative recognition of the important contribution made by AGTech in China's lottery industry in past years. We will continue to facilitate responsible gaming and to keep it on a course of continuous improvement.
About the Asia Pacific Lottery Association (APLA)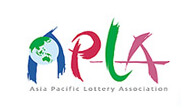 Formed in 2000, APLA is one of the five regional associations of the World Lottery Association (WLA). APLA represents 25 members from 10 countries in the Asia Pacific region; namely Australia, China (including Hong Kong), French Polynesia, India, Japan, Korea, Malaysia, New Zealand, Singapore and Thailand.
APLA aims to advance the goals and collective interests of its members and enhancing the capability, common knowledge and status of individual APLA members.